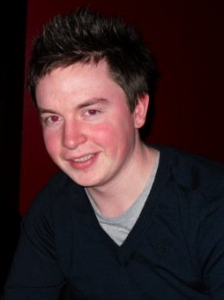 Hello. My name is Pete Campbell.
I got started in the online marketing industry just over 10 years ago, creating and designing my own websites focused around a few of my 'not-so-cool-now when your 20-something' hobbies.
In 2004, I launched Kingdom Hearts Ultimania which at its peak, gained on average 50,000 unique visitors a day, and now has 9000+ Facebook fans and 6000+ Twitter followers. It taught me the basic principles of website management, seo, ppc, display and affiliate marketing.
Since then, I've continued a full-time career in SEO (LinkedIn Profile), covering account management, staff management, blogging and executing SEO Strategies for small-to-medium businesses right through to global brands.
I'm always look out for the next challenge, and love reading, writing and talking about SEO whenever I can. Need help with your SEO project or just fancy a chat? Get in touch