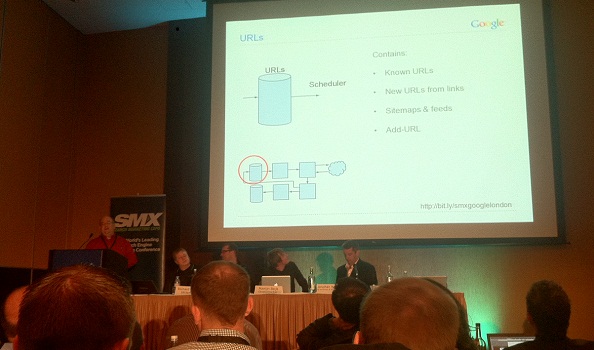 Earlier this week, I luckily attended SMX Advanced London which was jam-packed with geek-friendly lectures and seminars on all things Search Marketing.
The Link Building and Extreme SEO Makeover sessions in particular were superb, and gave a lot of great SEO tricks and advice that all SEO Geeks should be following.
To cut to it – the below tips are designed for my fellow nerds, those who dissect every tweet by Google's Search Quality staff, those who eat advanced segments for breakfast and use Open Site Explorer like it's an hourly routine.
Link Building
1) Making Viral Linkbait – Infographics, Polls & Surveys
For a few 'quick ways' to try/experiment getting backlinks via viral content, publish blog posts on your industry that revolve around interesting statistics. The 'trick' is to present them in a fun way – via a snazzy infographic, poll or survey – stuff that really gets people talking (e.g 8 out of 10 People think that Pete is a massive nerd).
Toluna is great for quick, cheap and fast-result surveys. Or just go rogue, publish a topic in an industry-specific forum to get your answers.
2) Getting Links on Blogs – Tweet not Email
I've emailed countless blogs over the years to approach them for a paid link. Most webmasters get constant link requests, so it's hard to filter the noise out of regular dodgy link building emails.
Quick fix? Skip emailing the blogger, and try just tweeting them! Tweets are a lot more personal, and every bloggers loves public feedback – hence the response rate is far, far higher.
3) Link Renegociation
Changing anchor text on old backlinks is quite common, but one quick thing you can try is just googling your Client's business to see if has been recommended on any websites that don't currently linkback to your clients site. Drop them an email (or tweet!) and you might be suprised.
On-Page
4) Multi-Lingual SEO Keywords
Don't use direct translations for your keywords when it comes to non-english SEO, even if the word is perfectly translated.I was suprised to learn that although 'Flights' in French is 'Vols' – in actual fact, the most searched 'Flight'-related term is 'Billet D'Avion' ('Airline Ticket').
You really need to get to know the local market, achieve via an agency or a friendly non-english SEO geek.
5) Breadcrumb Microformats
Help Google understand your sites breadcrumbs/site hierachy using this specific Microdata/RDF markup format. Microformats aren't a big secret, they're widely used to mark-up Address/Reviews/Ratings on sites – but this is a great method to help a sites breadcrumbs appear within a Google listing.
SEO Tools
6) UberSuggest
Ever used Google's query suggestions for a bit of cheeky Long-Tail Keyword research? UberSuggest does the hard work for you! Tap in your query and it'll automatically show all of Googles suggested search terms sorted by A-Z! Great API usage.
7) Google New
Learn about all of Google's new products and developments from one official dashboard – Google New, rather than having to watch the Google Webmaster Blog like a hawk. Perfect Homepage for Google fans.
NB. Many thanks to @davidburgess00, @richardbaxter, @rob_millard and @obanseo for some of the ideas above. All worth a follow on Twitter!