Don't worry, your not looking at an inactive SEO Blog.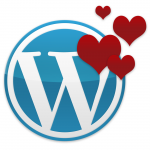 I'm currently moving my old site (http://pete-campbell.com) over from Tumblr to WordPress – why?
Because Tumblr sucks for SEO and it was always the intention to switch over. If you disagree with me, I'll argue this out in a future blog post and politely prove you wrong.
To get technical, I'm importing Blog Posts over, setting up WordPress Extensions for SEO Magic, doing a bit of 301 redirect lovin' – all the good stuff, again that will be ranted about at somepoint.
So, in the meantime, have a browse, check out the new snazzy SEO Training Courses page and I'll be back with you shortly with a new blog post.