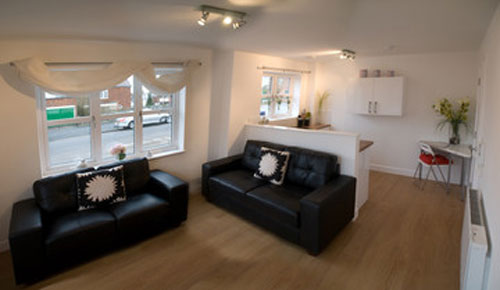 Pete Campbell is growing up. I will be signing the lease on a Flat in Leicester this weekend, my first time properly moving from Home since my student-days at Coventry University.
Although, yes, I may have a few of the overpriced nerd toys like an iPhone, iPad, iExpensive, Vaio Laptop and Xbox (Steve Jobs has yet to manipulate me into buying an iMac despite his alluring slideshow press conferences) – I don't actually spend the majority of my wages each month, so this is my first serious financial commitment.
The Geeks Guide to the Home
I'll be living on my own at first, although I have been warned that once the girlfriend 'leaves behind' her toothbrush, she has practically moved in. To be honest, it's her oversized 2-metre clothes rail I'm worried about – not her bloody toothbrush!

To cut to the point, I will now be updating on my 'Unnecessary Geek Purchases for the Average Nerd Home'. First up on the list? 50" 3DTV Holographic Television (I wish, I think it'll have be this unfortunately).