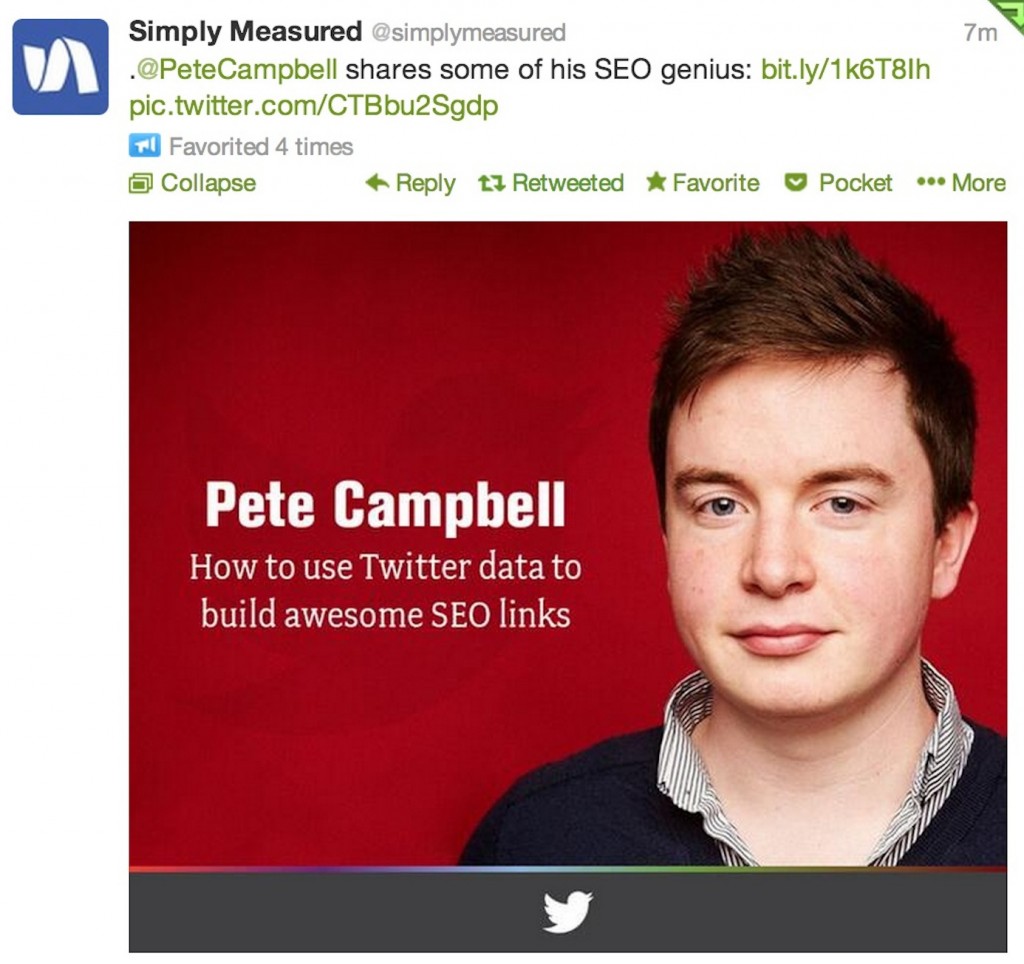 Earlier this month, the lovely data-nerds over at SimplyMeasured invited me to be their very first guest blogger.
SimplyMeasured have a huge range of social media analytic reports, which are an absolute goldmine in my eyes when it comes to targeted blogger outreach.
In the post, I show you how to leverage your Twitter Follower data to build up a very targeted list of bloggers/publishers who you can then outreach too – hopefully securing a few awesome links in the process.
After all, if an influencer already follows you – why wouldn't they consider linking to you?

How @petecampbell Uses Twitter Follower Data to Build SEO Links: http://t.co/AjGkfNi8UJ

— Simply Measured (@simplymeasured) December 19, 2013
Read the Post: http://simplymeasured.com/blog/2013/12/02/how-to-use-twitter-follower-data-to-build-awesome-seo-links/
P.S. Big thanks to Jade Furubayashi for the opportunity, and the 100+ social shares the post has gotten to date