I've put together a list of what I'd consider the best/nerdiest SEO conferences across the UK that are either free, or provide fantastic value for money.
If you're passionate about SEO and lose sleep over that ranking that your client or boss never shuts up about (like I do!) – this list is for you.

Brighton SEO has a real sense of 'by the community for the community' spirit, not only is it free, but it's probably the most informative 8 hours you'll ever spend, put together by the superb Kelvin Newman.
Basically, twice a year, a bunch of down-to-earth SEO folks get up on stage and then in quick succession talk about the highs and lows of their experiences in the industry, giving inspiring case studies and not being afraid to tackle controversial topics – such as winning with duplicate content, unnatural link building and just having a general moan at Google.
It's no wonder it always 'sells out' in less than an hour, that or it's the free after party that includes a free drink or two.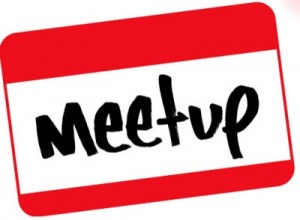 Search London is quite a small, intimate affair, usually taking place as evening sessions in which each event will focus on a particular subject relating to the search industry.
As per last events, these can be anything from discussing blogger outreach or the value of SEO and Social.
Each event tends to feature 2 or more known authorities on their topic and yes don't worry, you also get a free pint (notice a theme running here? black hat keyword density).

Cleverly disguised as an SEO conference, but actually a giant party complete with pool tournaments, free pick and mix, gambling and occasionally mini-golf – you'll find yourself forgetting about the 8 hours of awesome content that proceeds it crafted by the one-and-only Dom Hodgson.
In all seriousness, ThinkVis in terms of the quality of sessions alone, provides good value for money.
Got a bit more budget?
If you're lucky enough to have a boss who will pay the bill for your SEO jollies, I also throughly recommended Distilled's LinkLove & Search Love, SMX & SES and venturing a few thousand miles off topic – I still feel that MozCon is an awesome conference (my super-nerdy quote calling it 'Disneyland for SEO's' even got me a link off SEOMoz, good times).
Non-SEO Events
Outside of this, there a few more events I'd recommend that although aren't directly SEO, are worth attending if you've got a general interest in digital, web and tech.
Know of any others? Let me know!
I'll admit it – I'm sure this list could be challenged and is certainly not definitive. If you've attended any other SEO conferences that you feel were real winners, let me know and I'll add them on (What's SASCon like?). In the meantime, catch you at Brighton SEO folks.